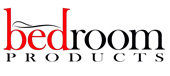 The Bedroom Products Smooth H20 Infused Lubricant 2 Bottle Set is an immensely satisfying water infused lubricant that is latex condom compatible and fragrance free.
This lube box set from Bedroom Products comes with two convenient pocket sized .5 oz bottles of Smooth H20 Infused Lubricant to make it easier to travel and enjoy Smooth wherever you happen to go. Twin pocket-sized bottles Latex condom compatible Non-sticky, non-staining formula Fragrance free Made in the U.S.A.
The lightweight Smooth H20 Infused Lube is free of glycerine and parabens, common skin irritants, and is also pH balanced for a gentle effect on sensitive skin, making this a fantastic, hypoallergenic formula suited for all skin types. Still a long-lasting water-based intimate lube that stays slick over play, is compatible with latex condoms and all sex toy materials. Contained in 2 discreetly cosmetic transparent bottle with a convenient cap so you definitely do not have to worry about spills and leaks in the nightstand.
Never Sticky
Gently cools
Fragrance Free
Paraben Free
Safe For All Toys
To Use: Apply to area(s) where lubrication and sensation is desired. Rinses away easily with water.
Cautions: If irritation or discomfort occurs, discontinue use and consult a physician. This product is not intended for use as a contraceptive. Avoid contact with eyes. Keep out of reach of children.
Ingredients: Water, .