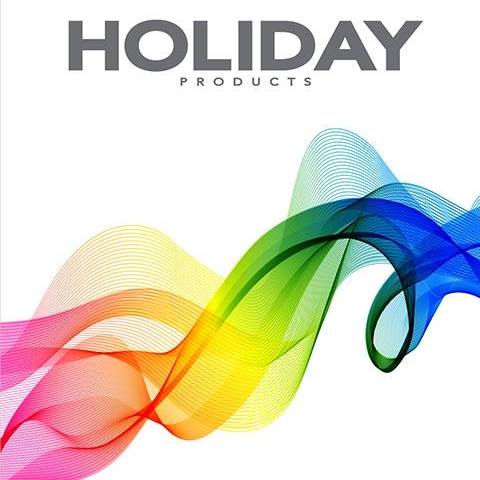 It's The Perfect Gift.
The Winter Bliss Love Box Holiday Collection Gift Box is a thoughtfully curated collection of pleasure products inspired by the scents, colors, flavors, and mood of the seasons. The first edition is called Winter Bliss with all of items being hand-picked specifically to go with the winter theme from some of the best adult product manufacturers today, and everything is tucked artfully inside a magnetic-closure keepsake box, just to make the whole experience a little more special.
Each Winter Bliss Love Box contains Lotus Blossom Bath Bomb, Eskimo Kisses Soy Massage Candle, Guavalava Lip Balm, Wicked Aqua Peppermint Cocoa Flavored Lubricant, Nympho's Desire Arousal Balm, Mighty Tidy Adult Toy Cleaner, Maia Jessi Rechargeable Mini Bullet, Blush Novelties The Collection XOXO Vibrator, Vintage Snowflake Necklace, Coochy Shave Cream Be Original (Foil Pack), Simply Sexy Love Pheromone Perfume (Trial Size), Simply Sexy Lust Pheromone Perfume (Trial Size) and the beautiful Custom Keepsake Box with Magnetic closure.
The Made Natural Lotus Blossom Bath Bomb is handcrafted in small batches with ethical ingredients, love, and integrity. Each product is packed full of healing, nourishing, and beneficial organic ingredients found in nature with a fragrance of water that's fresh, clean, and slightly powdery. The Coochy Be Original Oh So Smooth Shave Cream is the world-famous shave cream leaves skin oh so smooth, delicately fragranced and irresistible to touch! It stops red bumps from appearing anywhere you shave. The Be Original Fragrance is infused with vanilla, orange blossoms & gardenias.
The Classic Erotica Simply Sexy Love Pheromone Infused Perfume Sample is flirty, romantic, and enchanting, this semi-Floral fragrance infused with Pheromones is both delicate and light, yet deeply captivating. The Classic Erotica Simply Sexy Lust Pheromone Infused Perfume Sample is modern, strong, and sexy, this semi-Oriental fragrance infused with Pheromones is both rich and sultry, yet fresh and light. The Vintage Snowflake Necklace has brilliant Blue Zircons set in a Silver-plated pendant to form a delicate snowflake, the blue color can vary as well as chain design. Perfect to wear to all your Holiday parties!
It's pleasure and a lover letter, wrapped up in a sweet package! The Blush Novelties The Collection XOXO 7 inch Blue Sky Multispeed Vibrator is a perfect gift for yourself or your lover with a slim 1 inch width and 5.75 inches of insertable length. You'll smile with joy with every use. This limited-edition vibe was designed to relax and de-stress anytime anywhere. The classic slim design of the XOXO Blue Sky Vibrator is whisper quiet, discreet, has powerful multispeed vibrations, and a smooth XOXO printed casing that will deliver lots of sensation.
Treat yourself to the Wicked Sensual Care Aqua Peppermint Cocoa Flavored Water-based Lubricant, a 0 calorie oral sex enhancer that will make those cold nights even hotter. This flavor is one of the most popular item every year since it has both a chocolate-y and candy cane taste to it that is irresistible. Even tastier than it sounds, this water-based formula is sweetened with Stevia and is completely lickable, so apply and certainly don't be shy! Wicked promises no lingering aftertaste with any of their flavored lubes, along with a long-lasting, moisturizing glide derived from 100% plant-based glycerin that is compatible with latex and most skin types. Contained in a discreetly cosmetic transparent bottle, the convenient pump features a locking pop cap so you definitely do not have to worry about spills and leaks in the nightstand.
Jessi is the bullet that keeps on giving! This powerful rechargeable silky smooth light blue bullet can be enjoyed on its own to enhance any sexual experience. The Maia Toys Jessi 10-function Rechargeable Supercharged Silicone Bullet Vibrator is 3 inches long and .75 inches wide so it's compatible with most bullet-powered toys, slipping easily into the holster of many strokers, penis extensions or prostate massagers! You could also slide this powerful discreet Maia bullet vibe into your favorite open-ended dildo, dong or strap-on harness for even more pleasure for either party. Upgrade your current bullet and enjoy limitless play that you can also bring into the bath or shower, as it's completely waterproof and submersible! Slip this gal in your make-up bag and take Jessi on your next sleepover.
Give your adult accessories the care they deserve with Mighty Tidy Get Fresh Antibacterial Adult Toy Cleaner. Almost everything needs to be cleaned now and then but your adult accessories should be cleaned before and after each use. The Jelique Mighty Tidy Get Fresh Antibacterial Adult Toy Cleaner in a handy 4 oz spray bottle has been proven effective in killing 99% of 3 major microorganisms and is safe to use on all of your sensual accessories. Effective on plastic, silicone, glass and latex. This light cleanser will provide gentle thorough cleaning, leaving a fresh scent. Feel confident knowing all your adult accessories will be clean for years of pleasure.
The Eskimo Kisses is a sweet combination of peppermint and pine using a special VCS In-House Blend with a Lemon-rinsed apple and amaryllis scent. The Earthly Body Eskimo Kisses 3-in-1 Massage Oil Soy Candle melts down into a massage oil with a unique blend of six natural oils providing a professional slip that moisturizes skin, leaving it appear more healthy and hydrated with a youthful looking glow. Non-graphic round tin containers hand poured, fragrant natural soy oil massage candle burns longer and cleaner.
From the slopes to the desert, our Guavalava Hemp Seed lip balm has you covered! Relieve and protect your pout from even the harshest conditions with the Earthly Body Guavalava Hemp Seed Lip Balm Stick, a botanical blend of 100% natural ingredients. Ultra-moisturizing oils (including hemp, shea butter, jojoba, avocado and vitamin E) leave lips soft, sexy, and kiss-ready. Soybean oil is rich in Vitamin E and acts as a barrier for harmful free radicals. Coconut oil smooths and moisturizes skin all day, leaving it feeling silky soft. Shea butter helps retain moisture and reduces the appearance of dry skin. Avocado oil helps skin stay smooth and rejuvenated. It easily absorbs into the skin and is an excellent moisturizer. It is also gluten free and THC free. The Guavalava Hemp Seed Lip Balm Stick comes in a small lipstick-style container that is perfect to keep in your purse or makeup bag whenever you're on-the-go!
Formulated to enhance sexual arousal and intensify orgasms, Nympho's Desire is a rich seductive cream that will have you lusting for more as it awakens every tiny nerve ending in your erogenous zones. The Jelique Nympho's Desire Arousal Balm Naked Flavor Free gives you focused erotic energy through a blend of stimulating ingredients. As soon as you'll apply it, you'll feel a light tingle; within minutes you will feel the intensity as it builds, improving the quality and duration of your amazing orgasms. The Naked Flavor Free heightens sensitivity and adds an irresistible, throbbing arousal, it is responsible for the tingling sensation. This Jelique product contains Aloe Vera and herbal tea help to soothe sensitive skin without limiting sensation.
Ready to get the party started, the Lush Silicone Collection by Blush Novelties are made of velvety-soft feeling, phthalate-free Platinum Cured Silicone with a skin-like feel along with non-porous ABS Plastics and it is compatible with your favorite Water Based Lubricant and have a wet n wild time. It is not recommended to be used with silicone lubes. After use, carefully wash the toy with mild soap and water or try the Toy Cleaner for even quicker cleanup. Store this toy separately from other sex toys.
Color: Plum Purple, Rose Gold, Black
Materials: Silicone, ABS Plastic
Length: 7 inch
Insertable Length: 5.75 inch
Width: 1.4 inch by 1.25 inch(head), 1.25 inch(top of shaft), 1.125 inch(base of shaft), 1.25 inch(base)
Powered By: 2 AAA Batteries(Buy Your Batteries Now)
Weight: 6.4 oz
Additional Information: tapered head, raised ridged shaft, Multi-speed vibrations, Waterproof, Phthalates and Latex Free, Vibrates, Water Based Lubricant Recommended