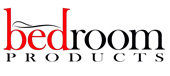 Perfect for partner or solo intercourse.
The Bedroom Products Gentlemen's Collection Smooth Water-based Personal Lubricant 2 Bottle Set in 1 oz is a must-have for solo masturbation or partner sex, specially developed with a non-sticky formula that won't stain your sheets. Water-based Lubricant formulas are the most widely-used lubes on the market due to their universal compatibility with all condoms and sex toys. Developed for better viscosity and slickness, Gentlemen's Collection Smooth Water-based Personal Lubricant resembles the feel of her natural lubrication, avoiding dryness while providing extra pleasure for both partners.
This fragrance-free formula contains two pocket-sized bottles and are made in the USA. The Gentlemen's Collection from Bedroom Products is a cohesive line of classic sexual wellness staples geared towards the savvy, sexy modern man on the go. Our collection of pleasure products, and overall mission is focused on enhancing your nightstand, relationship, and sexual health. The Bedroom Products introduces a premium selection of sex toys designed specifically for men and couples, including including male enhancement products, lube, sensual massage items, cock rings, travel-friendly bullet vibrators and even some stimulation products for women. Made in the U.S.A.
The lightweight Smooth Water-based Lubricant by Bedroom Products is free of glycerine and parabens, common skin irritants, and is also pH balanced for a gentle effect on sensitive skin, making this a fantastic, hypoallergenic formula suited for all skin types. Still a long-lasting water-based intimate lube that stays slick over play, is compatible with latex condoms and all sex toy materials. Contained in 2 discreetly cosmetic transparent bottle with a convenient cap so you definitely do not have to worry about spills and leaks in the nightstand.
Apply a small amount to area(s) where lubrication and sensation is desired before intercourse or use as directed by a physician. After use this lubricant is easily cleaned up, just carefully wash the toy and/or your body with a mild soap and warm water or use a Toy Cleaner for even quicker cleanup. Store this toy separately from other sex toys.
Cautions: If irritation or discomfort occurs, discontinue use and consult a physician. This product is not intended for use as a contraceptive. Avoid contact with eyes. Keep out of reach of children.
Ingredients: Water, .