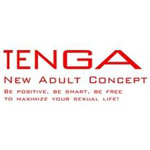 Different Strokes from Different Yolks, Put all your eggs in one basket, quite literally!
Super-Stretch Sleeves for Pleasure! These small eggs contain a super-stretchable elastomer sleeve that suits most sizes. Each design of the TENGA Easy Beat Egg Stroker reflects the internal details so you enjoy different sensations from each! With TENGA Egg Easy Beat New Standard Stroker Variety 6 Pack of male masturbators, specifically designed to stroke every inch of you in their own unique way, all you need to do is decide which one to start with first. With 6 different textures to choose from, you just need to decide how you would like to enjoy your eggs. These stretchy little eggs expand to a whopping 12 inches in length, and 8 inches in girth, so you're guaranteed a perfect fit no matter what your size.
The TENGA's Egg Easy Beat New Standard Stroker Variety 6 Pack has the following 6 new and unique inner textures. The Tenga Egg Wavy II has overlapping waves of stimulation from the bold, rippling ridges overlap to bring wave after wave. Vertical ribs form a stronger structure for even more dynamic sensations. The Boxy has stimulating edges of pleasure from the boxy shapes surrounding the inside of this EGG are angled two ways, to bring pleasure from two directions. The opposing angles create different sensations when stroking up and down! The Brush Egg is made for long strokers to brush and excite! This EGG is packed to the brim with long, twisted strokers that brush along with every movement. With the spiraling ribs at the base, each stroker twists as you pass through for enveloping pleasure.
The Tornado Egg has spiraling ribs of satisfaction! The detailed nubs form a tornado of pleasure as they spiral through the EGG. This EGG especially complements a twisting motion, along with the classic vertical stroking. The Sphere lets you tumble through dynamic orbs of bliss. With big, bulbous orbs that have ribs of their own adorn the inside of this EGG. Enjoy dynamic stimulation from the mix of sensations each orb and rib provides. The Silky II gives you silky smooth sensations! An intertwining web of sensations awaits inside this extra-thick EGG. The squishy EGG provides smooth stimulation that builds up to an exciting climax!
Because of their suspicious look, Onaholes or masturbators are usually difficult to keep at home if you live with someone else. This new amazing item made in Japan aims to solve this problem. Carefully hidden in a container that looks just like any regular hair wax in an egg shaped product, this stealth onahole will be unnoticed in any place you forget or left it. You can even left it carelessly on your bathroom sink, anybody who look at it will think it's regular hair wax!
The TENGA's Egg Easy Beat New Standard Eggs were designed in Japan for single use. However, with careful use/cleaning and more lube, your TENGA Egg should be good to go again! Please note: To prevent damage, pinch the tip of your TENGA Egg before you place it on the penis as you would when applying a condom. This Japanese sex toy is designed for single use and made from delicate material. Over-stretching or rough use may cause it to rip but with careful use, cleaning and plenty of sex lube, your TENGA Egg should be good to go again!
The Tenga Line of toys are made from body-safe ThermoPlastic Elastomer(TPE), a realistic sex toy material that warms to body temperature quickly and feels as close to the real things as possible. This 2.5 inch wide male sex toy is tiny and compact, making it perfect for discreet storage, its size means that you can put it almost anywhere, in your pocket - even in an egg carton! To maintain your TENGA Egg Stroker, it should be thoroughly cleaned after every use and placed back inside the original Egg casing.
Use with lots of your favorite Water-Based Lubricant for a wet n wild time. It is not recommended to be used with silicone lubes. After use, carefully wash the toy with mild soap and water or try the Toy Cleaner for even quicker cleanup. If your Stroker gets tacky, just sprinkle liberally with some cornstarch or Renew powder to restore the silky smoothness. Store this toy separately from other sex toys.
Color: Opaque White
Material: ThermoPlastic Elastomer, PolyPropylene
Texture: Wavy II, Boxy, Brush, Tornado, Sphere, Silky II
Length: 2.5 inch maximum length of 8 inch
Width: 1.75 inches