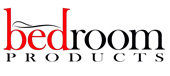 Make it Last all night.
The Bedroom Products Gentlemen's Collection Last Male Endurance Spray 5 Bottle Set is a rapid-acting male delay spray, ideal for stamina control or any marathon romp in the sheets. This odorless and colorless ejaculation spray contains a 10% lidocaine HCI and 100% vegan formula. Each discreet bottle contains 36 sprays, helping you stay in the moment longer during intercourse or foreplay. Feel free to experiment with orgasm control during solo masturbation, perfecting your ideal performance time. Start with 1-2 sprays several minutes prior to action and go from there. Avoid finishing fast with a few quick sprays of LAST.
The Gentlemen's Collection from Bedroom Products is a cohesive line of classic sexual wellness staples geared towards the savvy, sexy modern man on the go. Our collection of pleasure products, and overall mission is focused on enhancing your nightstand, relationship, and sexual health. The Bedroom Products introduces a premium selection of sex toys designed specifically for men and couples, including including male enhancement products, lube, sensual massage items, cock rings, travel-friendly bullet vibrators and even some stimulation products for women. Made in the U.S.A.
Apply a small amount to area(s) where sensation is desired before intercourse or use as directed by a physician. After use this spray is easily cleaned up, just carefully wash the toy and/or your body with a mild soap and warm water or use a Toy Cleaner for even quicker cleanup. Store this toy separately from other sex toys.
Cautions: If irritation or discomfort occurs, discontinue use and consult a physician. This product is not intended for use as a contraceptive. Avoid contact with eyes. Keep out of reach of children.
Ingredients: Water, .