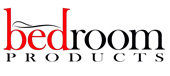 Need a post-sex scrub, but have no time to hop in the tub?
Freshen up fast with Clean, discreet intimate wipes that provide a quick cleanse in a pinch. The flushable Bedroom Products Gentlemen's Collection Clean pH-Balanced Intimate Wipes 10-pack remove perspiration up, down and around the body, including the penis, testicles, underarms and feet, perfect for partner or solo intercourse. Hypoallergenic and formulated for sensitive skin, enjoy a cooling sensation anywhere that can also be used to temporarily soothe inner thigh and underarm chafing. Each Bedroom Products Gentlemen's Collection Clean pH-Balanced Intimate Wipes box includes a 10-pack of pre-moistened wipes, specially-packaged for portability. Easily stashed in any pocket, gym bag, or trunk, CLEAN wipes are the perfect remedy to hot, sweaty junk!
10 individually-packaged, pre-moistened intimate wipes
100% biodegradable; flushable (one wipe at a time is recommended)
Can be used with warm water and soap as an additional toy cleaner
TSA/travel-friendly
The Gentlemen's Collection from Bedroom Products is a cohesive line of classic sexual wellness staples geared towards the savvy, sexy modern man on the go. Our collection of pleasure products, and overall mission is focused on enhancing your nightstand, relationship, and sexual health. The Bedroom Products introduces a premium selection of sex toys designed specifically for men and couples, including including male enhancement products, lube, sensual massage items, cock rings, travel-friendly bullet vibrators and even some stimulation products for women. Made in the U.S.A.
Ingredients: Water, .