Jessica Drake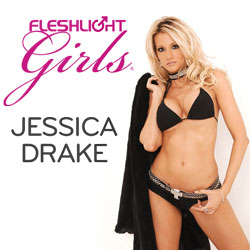 The host from the 2018 XBIZ Awards show in LA, hails from San Antonio, Texas, Jessica Drake stuns with the classic beauty of the knockout next door, but she is definitely more than just a pretty face. Jessica Drake has been active in the adult industry since 1999, following an earlier career as a stripper back in El Paso, Texas. With her characteristic waves of blonde hair and her lithe yet curvaceous body, pornstar Jessica Drake has ignited the passions of her fans for more than a dozen years. Her career began with regular appearances on Playboy T.V. and modeling jobs for adult publications.
She went on to dominate the industry, ultimately securing a place in the AVN and XRCO Halls of Fame. There's not much Jessica hasn't done. Her trophies have acknowledged her excellence in double penetration, oral sex, group sex, and masturbation. Jessica is provocative and sensual, and her body of work won't fail to impress.
Her big break came as a result of her role in "Shyla's Web," which earned her an award for Best Tease Performance. Jessica also has a music video to her credit. She appeared alongside both Beyoncé and Lady Gaga in the video for "Telephone." Her directorial debut on the 2008 film "What Girls Like" earned her accolades across the adult entertainment industry.
She has also written a number of screenplays for adult films. Her writing credits include films such as "Just Between Us" and "Dating 101." She has also served on panels at UCLA and the University of Chicago to discuss the subject of adult pleasure. Additionally, her life and career were highlighted in a series of documentaries titled "Love, Jessica."