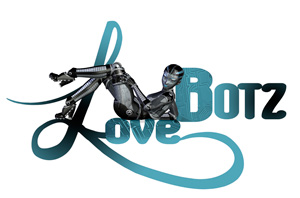 Nothing can compete with the endless stamina and relentless pounding you get from a machine.
Now you can have your very own fucking machine in a convenient and portable hand-held size! No huge contraption to assemble and then later either take apart or figure out where to hide when company arrives. Just stow it under your bed or in a closet when not in use. The compact size makes it easy to throw in a suitcase for fun when you travel, too! This little power house has two thrusting speeds for you to choose from, meeting your needs whether you are in the mood for a leisurely fuck or a more intense invasion.
You also get three distinctive TPE dildos are included, each finished by a threaded plastic screw to connect with the Auto Banger. Two similarly shaped lifelike numbers feature realistic detailing in two different sizes, a 5 inch and a 7 inch realistic dildo while a bright pink 7.5 inch version spaces titillating nubs down its phallic shaft. Simply twist the attachment of choice onto the front of the Banger's Ball and enjoy.
Be sure to choose a great quality Water Based Lubricant, it will enhance the experience, while maintaining all included toys and attachments. It is not recommended to be used with silicone lubes. After use, carefully wash the toy with mild soap and water or try an Anti-bacterial Toy Cleaner for even quicker cleanup. Store this toy separately from other sex toys. The best part is that this little number plugs into your nearest electrical outlet with the included power cable so that your fun is never interrupted by batteries that run out just when it starts getting good. Grab onto the handle and get fucked or hand the Orgasm Ball to your partner and let them drive you wild!

Measurements: 8.25 inches long, 6 inches wide, Pink Dildo: 7.38 inches long, 6.25 inches insertable, 1.58 inch diameter, Smaller Natural Dildo: 5.5 inches long, 4.25 inches insertable, 1.3 inch diameter, Larger Natural Dildo: 7.25 inches long, 6 inches insertable, 1.7 inch diameter
Materials: Plastic, Metal, TPE, ABS
Color: Flesh, Pink, Black
Powered By: US 110v power supply. Thrusting speeds from 39 to 200 RPMs.
Note: Ideal for vaginal or masturbatory use. For more forceful anal penetration, see our other love machines, Ships Free!
These products as with all products on this site are supplied AS IS. No warranty is given either implied or expressed. Products are intended as novelty only, and no representation is made or implied as to their suitability or safety for any particular use. Purchasers use the products entirely at their own risk. The manufacturer or re-seller is not liable for any direct, indirect, incidental or consequential damage or loss howsoever arising caused by use or misuse of the products. This includes, but is not limited to, damage to the products and personal injury or damages due to use or misuse.