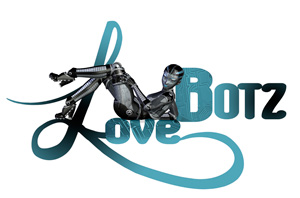 This versatile pleasure tool provides unique stimulation to men, women, and couples!
Enjoy swirling and buzzing ecstasy with two different accessories to choose from. The male accessory allows him to penetrate it with his shaft and feel the soft tendrils circle around the head of his penis, and even vibrate if he wants. The female accessory has a series of long, soft ticklers in the center which can vibrate and spin against her clit. It also features a wheel of tongue-like oral sex simulators that will spin around for as long as it takes for her to climax! Both men and women will enjoy pleasure that does not quit! With 3 speeds of rotation and vibration, as well as a reverse rotation and an addition 3 pulsation patterns, you will be able to experiment and find what gets you off the best!
Add a little of your favorite water based lube to make your sex even more realistic. Clean before and after each use with soap and warm water or toy cleaner. Store this toy separately from other sex toys.

Measurements: 10.5 inches in length. Handle is 1.75 inches. Male accessory has a 2 inch inner diameter and is 2 inches insertable. Female accessory is 4 inches in diameter.
Material: Silicone, Metal, ABS plastic
Color: Black, Clear
Powered By: 110V US with cable included
Note: The manufacturer only ships UPS Ground so it can take an extra 2-3 days for delivery, No Overnight delivery available. These products as with all products on this site are supplied AS IS. No warranty is given either implied or expressed. Products are intended as novelty only, and no representation is made or implied as to their suitability or safety for any particular use. Purchasers use the products entirely at their own risk. The manufacturer or re-seller is not liable for any direct, indirect, incidental or consequential damage or loss howsoever arising caused by use or misuse of the products. This includes, but is not limited to, damage to the products and personal injury or damages due to use or misuse.