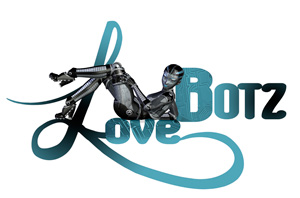 Let this machine suck your throbbing cock until you're drained!
Designed to do all the hard work for you, the XR Brands LoveBotz The Milker Dual Cylinder Automatic Deluxe Stroker Machine for Men is specifically designed for automatic stroking and sucking, with two cylinders for a variety of sensations. This multi-speed Automatic Deluxe Stroker Machine houses everything you need discreetly in the top. Just plug the hose into the cylinder and use the dial to control how fast or slow you want it. Two cylinders are included. The first is specially designed to suck your shaft, at nearly 9 inches long and lined with supple rubber for a tight seal. The smaller cylinder is 4.25 inches long and designed for more targeted pleasure, such as your cock head or even the clitoris or nipples. Use it alone or with a partner, for foreplay, solo play or anything you can dream up. Designed to bring you the ultimate in orgasmic stimulation. All accessories store easily in the top compartment, which has a lock and 2 keys for the ultimate in portable discretion. You can now buy additional Milker cylinders to replace or add to your collection.
Where sex and technology come together. Welcome to the future of sexual technology! LoveBotz by XR Brands has made sex machines available for home use, with the largest selection of rechargeable, battery-operated, and corded devices for men and women. Surprise your body with more positions, speed, and power than you thought possible for a solo experience, or put on a show for a partner with an automated sex toy! LoveBotz offers exclusive sex machines that improve performance on what is physically possible.
Be sure to choose a great quality Water Based Lubricant, it will enhance the experience, while maintaining all included toys and attachments. It is not recommended to be used with silicone lubes. After use, carefully wash the toy with mild soap and water or try an Anti-bacterial Toy Cleaner for even quicker cleanup. Store this toy separately from other sex toys. The best part is that this little number plugs into your nearest electrical outlet with the included power cable so that your fun is never interrupted by batteries that run out just when it starts getting good. Grab onto the handle and get fucked or hand the Orgasm Ball to your partner and let them drive you wild!

Measurements: 11 inches in length, 8.25 inches in width, 11.75 in height. Long Cylinder is 9.25 inches long, 2.25 inches wide, Short Cylinder is 4.25 inches long, 2.25 inches wide.
Materials: Plastic, Metal, Silicone, natural rubber, ABS
Color: Flesh, Black
Powered By: US 110v power supply
Note: Includes machine, 2 hoses, 3 hose plugs, 2 cylinders, remote, ACDC transformer, US power cable, and instructions, Ships Free!
These products as with all products on this site are supplied AS IS. No warranty is given either implied or expressed. Products are intended as novelty only, and no representation is made or implied as to their suitability or safety for any particular use. Purchasers use the products entirely at their own risk. The manufacturer or re-seller is not liable for any direct, indirect, incidental or consequential damage or loss howsoever arising caused by use or misuse of the products. This includes, but is not limited to, damage to the products and personal injury or damages due to use or misuse.