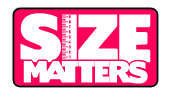 AMP UP your size and girth with this doubled up erection enhancer and a bigger, thicker, longer lasting erection instantly, with no pills, creams, or devices!
All you do is slide your penis into this flesh colored extender and enjoy the benefits of extra girth of 2 inches and a 7 inch length as well as a longer lasting erection. It doesn't matter if your hard or flaccid, this extender will be able to help you penetrate and pound your partner. The sheath has a 1.5 inch unstretched inner diameter ball ring with 5.5 inches insertable that is lined with pleasure nubs, for stimulation with each stroke. The Really Ample Penis Enhancer is molded from soft and flexible TPR, so it feels comfortable and realistic. Add a little lube to yourself and insert your shaft into this penis enhancer's hollow inner chamber.
A stretchy 1.4 inch ball ring at the enhancer's base wraps around your balls for extra stimulation and to keep you securely inside the enhancer, no matter how fast and frenzied the sex gets. This loop also acts a perineum massager that can be trimmed for comfort. Inside the inner chamber, soft pleasure bumps massage your shaft as you move. Your lover will appreciate your new look, and the way the realistically-shaped shaft feels during penetration. Get big satisfaction as you give big satisfaction wearing the Really Ample Penis Enhancer! If you've ever had size fantasies or just want to change up the sensation for a special night, this big realistic penis enhancer is a great choice.
Made from TPR, the Size Matters Line of toys are body safe and a great choice for everyone. Always use massive amounts of your favorite Water Based Lubricant for a more enjoyable experience. It is not recommended to be used with silicone lubes. After use, carefully wash the toy with mild soap and water or try the Toy Cleaner for even quicker cleanup. Store this toy separately from other sex toys.
Color: Flesh
Materials: TPR
Length: 9 inch(outside)
Insertable Length: 7 inch
Inner Length: 5.5 inch
Inner Ball Ring Diameter: 1.5 inch
Outer Width: 1.75 inch to 2 inch
Powered By: You
Weight: 10 oz
Additional Information: Pleasure bumps inside chamber, Loop stretches around balls to secure enhancer, richly veined, Increase the girth of your cock easily Helps men who prematurely ejaculate still give pleasure to their partner, Has a realistic cockhead for deeper sensations, Phthalate Free, waterproof, body-safe, Water Based Lubricant Recommended
These products as with all products on this site are supplied AS IS. No warranty is given either implied or expressed. Products are intended as novelty only, and no representation is made or implied as to their suitability or safety for any particular use. Purchasers use the products entirely at their own risk. The manufacturer or re-seller is not liable for any direct, indirect, incidental or consequential damage or loss howsoever arising caused by use or misuse of the products. This includes, but is not limited to, damage to the products and personal injury or damages due to use or misuse.