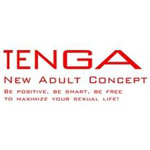 Different Strokes from Different Yolks, Put all your eggs in one basket, quite literally!
Super-Stretch Sleeves for Pleasure! These small eggs contain a super-stretchable elastomer sleeve that suits most sizes. Each design of the TENGA Easy Beat Egg Stroker reflects the internal details so you enjoy different sensations from each! With TENGA's latest set of 6 male masturbators the TENGA Egg Easy Beat Variety 6-Pack Hard Boiled Stroker Set, specifically designed to stroke every inch of you in their own unique way, all you need to do is decide which one to start with first. TENGA's Hard Boiled Edition of their masturbation eggs are made from thicker elastomer to create pronounced textures and even more intense sensations.
The TENGA Egg Easy Beat Hard Boiled Set has 6 different and unique textures to choose from such as the Thunder, Crater, Misty, Cloudy, Shiny and Surfer, you just need to decide how you would like to enjoy your eggs. These stretchy little eggs expand to a whopping 12 inches in length, and 8 inches in girth, so you're guaranteed a perfect fit no matter what your size, just add some TENGA Easy Beat Egg Lotion Water-Based Lubricant.
The Egg Easy Beat Variety 6-Pack Hard Boiled Stroker Set contains the Thunder that is Lined with edgy lightning bolt shaped textures running vertically through the walls of the egg. Twist and squeeze for an out-of-this-world feeling, Crater has evenly spaced geometric craters encrust the inner wall to give you an excitingly bumpy ride, Misty allows you to delve inside this egg to find an exciting dimpled texture to caress your length. (Flip it inside out to get a good look, it reminds us of a lychee!). The next three are the Cloudy which is filled with swirling cloud-like patterns for a heavenly experience from the moment you slide inside, The Shiny is like a burst of sunshine, this egg is the perfect way to start any day. Delight in the way each ray tickles your head and shaft, Surfer is a truly exciting ride that is covered in spiraling wave-like textures to sweep over your entire manhood.
The TENGA Hard Boiled Eggs were designed in Japan for single use. However, with careful use/cleaning and more lube, your TENGA Egg should be good to go again! Please note: To prevent damage, pinch the tip of your TENGA Egg before you place it on the penis as you would when applying a condom. This Japanese sex toy is designed for single use and made from delicate material. Over-stretching or rough use may cause it to rip but with careful use, cleaning and plenty of sex lube, your TENGA Egg should be good to go again!
The Tenga Line of toys are made from body-safe ThermoPlastic Elastomer(TPE), a realistic sex toy material that warms to body temperature quickly and feels as close to the real things as possible. This 2.5 inch wide male sex toy is tiny and compact, making it perfect for discreet storage, its size means that you can put it almost anywhere, in your pocket - even in an egg carton! To maintain your TENGA Egg Stroker, it should be thoroughly cleaned after every use and placed back inside the original Egg casing.
Use with lots of your favorite Water-Based Lubricant for a wet n wild time. It is not recommended to be used with silicone lubes. After use, carefully wash the toy with mild soap and water or try the Toy Cleaner for even quicker cleanup. If your Stroker gets tacky, just sprinkle liberally with some cornstarch or Renew powder to restore the silky smoothness. Store this toy separately from other sex toys.
Color: Opaque White
Material: ThermoPlastic Elastomer, PolyPropylene
Texture: Thunder, Crater, Misty, Cloudy, Shiny, Surfer
Length: 2.5 inch maximum length of 8 inch
Width: 1.75 inches