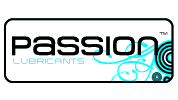 Help enhance anal play for you and your partner with the Passion Anal Desensitizing Spray.
The XR Brands Passion Lubricants Extra Strength 3.5% Lidocaine Water-based Anal Desensitizing Spray Gel in 4.4 oz is a strong, fast acting spray gel contains Lidocaine, a powerful desensitizing agent that is light, clean-scented and absorbs quickly. This water based spray is strong, fast acting, yet stays where you spray it. This no-mess spray pump is a hassle-free way to achieve pain-free play! The water-based lube formula won't damage condoms and is thick enough to act as a lubricant or as a compliment to your regular lube.
The active ingredient in the Passion Lubricants Extra Strength Anal Desensitizing Spray Gel is 3.5% lidocaine, a powerful numbing agent that interrupts pain receptors as soon as it contacts your skin. It safely numbs any tissues that it touches, allowing for easier, more comfortable penetration. This product comes in a specialized spray bottle that keeps the gel in place. You won't have to worry about causing a mess or accidentally numbing other parts of your body. Cleanup's easy, and the non-staining formula won't leave any buildup or residue.
Choose your Passion. Featuring an exciting and extensive variety of high-grade water and silicone based lubricants; Passion Lubricants from XR Brands specializes in easing erotic pleasure for men, women, and couples. Created from quality ingredients, Passion Lubricants makes it convenient and thrilling to reduce friction with formulas that numb, warm, tingle, and best of all, create a comfortable sensual experience. We have a whole gallery of exciting, sensual lubes that will spice up both solo and partner sex. Whether as a sweet treat, a way to numb things down or give a thrilling tingle, or just to add some slick sensation, for anal, vaginal, and oral play, a good lube is an absolute must!
After use, carefully wash the toy with mild soap and water or try the Toy Cleaner for even quicker cleanup. Store this toy separately from other sex toys. Reapply as desired. Passion Lubes are available in 2 oz, 4 oz, 8 oz, 16 oz, 34 oz and a 55 Gallon Drum!
Ingredients:Acrylates/Aminoacrylates/C10-30 Alkyl PEG-20 Litaconate Copolymer, Benzoic Acid, Chlorphenesin, Citric Acid, Glycerin, Methyl-4-Hydroxybenzoate, Phenoxyethanol, Propylene Glycol, Purified Water (Aqua). SD Alcohol 40-B.
Active Ingredient: Lidocaine 3.5%
Note: Passion Desensitizing Anal Lubricant used to come in 5% lidocaine but was recently changed without notice to 3.5% Lidocaine.