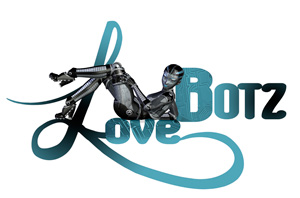 Add more variety to your fucking machine experience with the Double Penetration Adapter from LoveBotz!
The Double Penetration Adapter allows you to take the included dildo and another compatible dildo and proceed to give yourself double penetration pleasure. The included 7 inch insertable dildo is realistically textured and very durable, making it ideal for a prolonged pounding! It also features a flexible spine, allowing it to hold particular angles. The adapter base is also Vac-U-Lock compatible, allowing you to add any Vac-U-Lock dildo. The Included dildo can be replaced with any compatible screw-on product, including the Vac-U-Lock compatible adapter included with most LoveBotz machines. This Dual Delight Penetration Adapter works with LoveBotz Fucking Machines and other industry machines. Hang on, you are in for a doubly thrilling joy ride!

Measurements: 8.25 inches in total length, dildo is 7 inches in length and 1.9 inches in diameter
Material: SexFlesh (TPE) and ABS plastic
Color: Natural
Note: Anal dildo not included, adapter works with all Vac-U-Lock compatible toys. As well as working with most LoveBotz Fucking Machines and other industry machines.
This can only be shipped via UPS Ground, if overnight shipping is chosen it will be refunded. These products as with all products on this site are supplied AS IS. No warranty is given either implied or expressed. Products are intended as novelty only, and no representation is made or implied as to their suitability or safety for any particular use. Purchasers use the products entirely at their own risk. The manufacturer or re-seller is not liable for any direct, indirect, incidental or consequential damage or loss howsoever arising caused by use or misuse of the products. This includes, but is not limited to, damage to the products and personal injury or damages due to use or misuse.