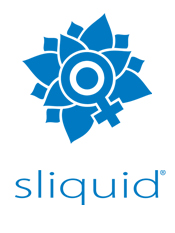 This menthol infused ultra-concentrated silicone lube blend, goes on cool & warms with friction.
The Sliquid Naturals Spark Silicone-based Stimulating Personal Lubricant with Menthol in 2 oz is a pharmaceutical grade silicone personal lubricant with a new silicone formulation that has been combined with food-grade menthol. The Naturals Spark is a super long-lasting and 100% waterproof formula that is the perfect choice for those who need a lubricant to last with a little something extra.
Made from an ultra concentrated blend of pharmaceutical grade silicones, the travel friendly 2 oz Sliquid Naturals Spark Silicone-based Menthol-infused Lubricant will last for hours with only a few drops, and is easy to clean up with simple soap and water (except from some sheets & clothing!). The Sliquid Naturals Spark Lube is available in a travel friendly 2 oz, 4.2 oz and an economical 8.5 oz size.
All Sliquid products are formulated by sensitive women, for sensible women. After use, carefully wash your body and/or toy with mild soap and water or try the Sliquid Shine Naturally Unscented Organic Toy Cleaner or any of our Toy Cleaners for even quicker cleanup. From top to bottom, Sliquid is made in the USA, Dallas Texas to be exact, using 100% recyclable packaging. Stay green!
Ingredients: Cyclopentasiloxane, Dimethicone, Dimethiconol, Food Grade Menthol.
Ingredients: 2 oz