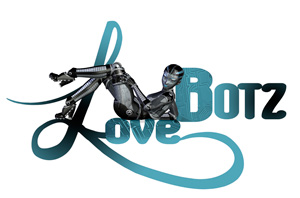 This multi function, automatic, rechargeable stroker is loaded with features for an incredible masturbation experience!
The inner chamber is made of firm, stretchy rubber, lined with textured fingers to stroke you into ecstasy. The thrusting and swirling motion will move up and down your cock, stimulating you with every stroke. With 6 modes and 3 speeds to choose from, you can choose how fast or slow you want it. Splashproof and designed for an easy grip, this easy to use masturbation aid does practically all the work for you. In addition to all these exciting features, it even has a light-up display, for an incredible one-man show! Includes a USB cord so you can charge it on the go, just plug into your nearest USB port to power up, making it the perfect companion for computer viewing.
Made from body-safe TPE and ABS Plastic, this massager is body safe and a provides a realistic feel during use. Just add your favorite Water Based Lubricant and have a wet n wild time. After use, carefully wash the toy with mild soap and water or try the Toy Cleaner for even quicker cleanup. Store this toy separately from other sex toys.
Color: Black, Clear
Materials: ABS plastic, TPE
Length: 10.5 inch
Insertable Length: 5 inch
Width: 3 inch
Powered By: Rechargeable Batteries with USB charger included
Additional Information: 6 modes and 3 speeds, Escalates, Body-safe, light-up display, Multi Function, USB rechargeable, Pulsates, vibrates, phthalate free, pvc-free, Water Based Lubricant Recommended, waterproof
Note: The manufacturer only ships UPS Ground so it can take an extra 2-3 days for delivery. These products as with all products on this site are supplied AS IS. No warranty is given either implied or expressed. Products are intended as novelty only, and no representation is made or implied as to their suitability or safety for any particular use. Purchasers use the products entirely at their own risk. The manufacturer or re-seller is not liable for any direct, indirect, incidental or consequential damage or loss howsoever arising caused by use or misuse of the products. This includes, but is not limited to, damage to the products and personal injury or damages due to use or misuse.