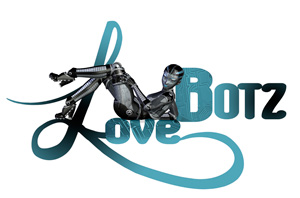 Explore the new world of Virtual Reality in the only way that matters… with your dick!
The LoveBotz iFuk VR Virtual Reality Stroker Kit is an evolutionary smart sex toy, which combined virtual reality and motion-sensing technology. The cup set included a motion-sensing masturbation cup, a VR helmet, and a mobile application. Innovative technology allows you to interact with everything you see as you pump into the soft, textured stroker! Download the app to your iOS or Android phone to enter your fantasies like never before! Fully customize the woman of your dreams with different bodies, clothing, and hairstyles. Fuck her in various environments and erotic positions! The motion sensors will ensure that you see and feel every thrust into that tight, realistic pussy!
Get up close and personal with these virtual vixens, while they give you exactly what you want, obeying your every command! Take your time, or speed things up with the control buttons that tell these sexy babes how fast to stroke, suck, ride, or fuck… and when you are about to cum so things get even more intense! The stroker also comes with a cap for easy travel and storage. The adjustable goggles have padding around the eyes for a more comfortable experience. Lay back and relax while you watch your fantasies come to life!
Made from body-safe TPR(THermoPlastic Rubber) and ABS Plastic, this VR set is body safe and a provides a realistic feel during use. Just add your favorite Water Based Lubricant and have a wet n wild time. After use, carefully remove and wash the devicess pleasure sleeve with mild soap and water or try the Toy Cleaner for even quicker cleanup. Store this toy separately from other sex toys.
Color: Black, Opaque Clear
Materials: ABS plastic, TPR
Length: 8 inch(stroker)
Insertable Length: 6 inch
Width: 3.25 inch(stroker)
Powered By: Rechargeable batteries with included USB Charge cable
System Requirements: Android OS 4.3 or above or iOS 8.0 or above.
Additional Information: Fits phones up to 6 inches, Headset adjusts and stretches to fit most, virtual reality, Escalates, Body-safe, Multi Function, Phthalate Free, Pulsates, vibrates, pvc-free, Water Based Lubricant Recommended, waterproof
Note: The manufacturer only ships UPS Ground so it can take an extra 2-3 days for delivery. These products as with all products on this site are supplied AS IS. No warranty is given either implied or expressed. Products are intended as novelty only, and no representation is made or implied as to their suitability or safety for any particular use. Purchasers use the products entirely at their own risk. The manufacturer or re-seller is not liable for any direct, indirect, incidental or consequential damage or loss howsoever arising caused by use or misuse of the products. This includes, but is not limited to, damage to the products and personal injury or damages due to use or misuse.